Nickelodeon

---
Nick Animation Studio celebrated their 25th anniversary so we designed a gallery exhibit to show off their amazing work over the years as well as showcase a few installations of our own. The show was held at Cal State Fullerton in LA, a large recruiting hub for Nickelodeon Animation. Here's some of the awesome things I was fortunate enough to work on and bring to life with the team.



THE "BIG KID" LIVING ROOM | Recreate a Child's Saturday Morning from 1991 in Nostalgia & Scale


THE TV | We wanted to have several interactive elements throughout the show, one being the television. We figured out a way to have it play only Nickelodeon shows and commercials, as well as allow people to change the channel from one show to the next.
The Kinetic Head | We were asked to come up with an interactive installation for the show. We thought it would be amazing to create a Nick head that shows "Where Ideas Come From". We found a local artist, Andrew Smith, who makes kinetic ball machines and together we created magic.
The Arcade Brain | With Andrew, we brained stormed many ideas/objects that we could put inside the head that represent the creativity of the Nick brand. One of the most intricate pieces that we figured out was the arcade brain. A billiard 8 ball rolls around the entirety of the Nick head and at one point enters the arcade box "Spheroid", turning it on. The ball drops into 4 different pixel worlds that I personally got to design and animate. After the ball has completed its 9 second mission, it exits back into real 8 ball form and continues on rolling throughout the head. The machine is set on an infinite loop that lasts about 35 seconds.
The Gallery | I was fortunate to work side by side with other amazing designers and creators who helped bring this whole show to life. The show was a huge success and was on display at Cal State from April 16 - May 22, 2016
Process | Behind the scenes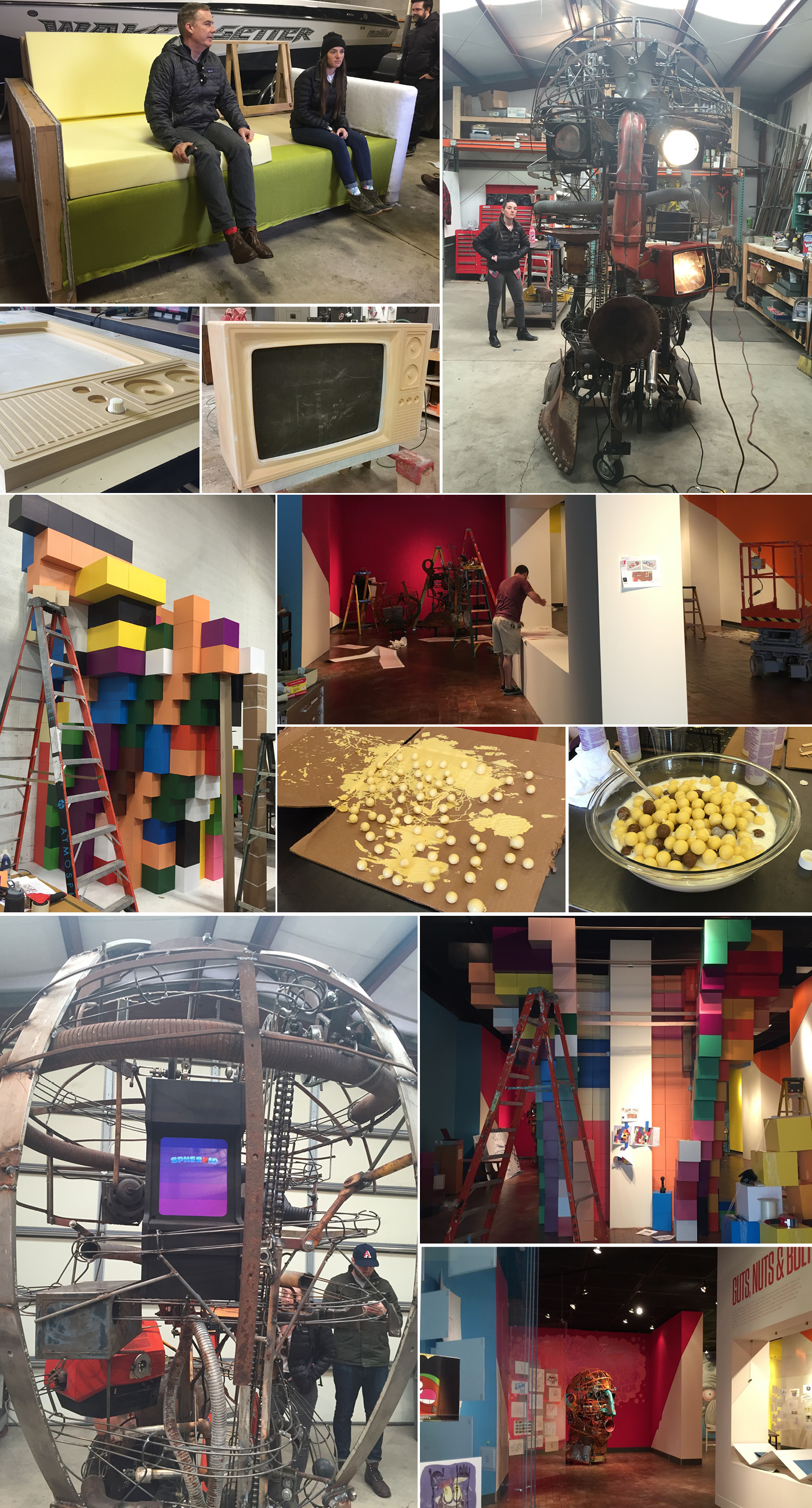 Role
Art Director

Press
OC WEEKLY
OC Registry